What is Inventory Control?
Inventory control in the construction industry involves using a material delivery management software solution with General Contractors (GCs) and subcontractors (also known as trade partners) managing the data and inputs. Inventory control plays a particularly important role to bridge the gaps between all the details of material information in a warehouse or a manufacturing plant to a construction site.
Imagine the truck on a construction jobsite is a shopping cart, and material is the food in a supermarket, you will be the one as a GC to plan and ask yourself about what food you would like to buy, when you would like to go to the supermarket, when you would like to finish shopping, and how many bags of potato or boxes of blueberries you'd like to buy. Once you have confirmed these, you can ask your family members as trade partners to help you fulfill these orders. Using inventory control software in the construction industry does the same thing here by replacing you as an IT controller to successfully execute everything within your plan.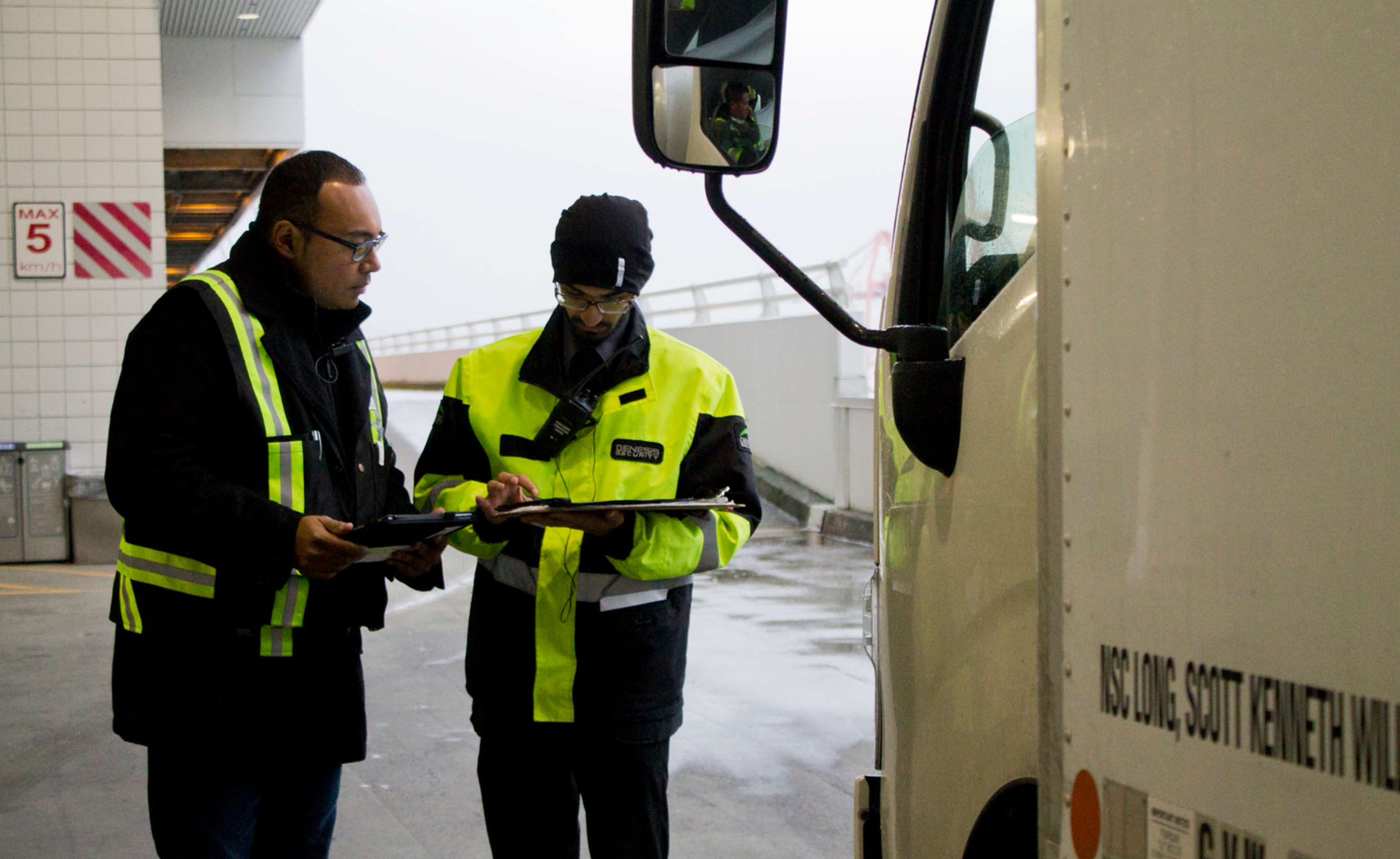 Inventory Control – One of the biggest challenges for growing construction businesses
In fact, more than 55%-60% of the total expenditure of a project goes into the construction materials. [1] But issues regarding the tracking and locating of material deliveries are always tricky and nerve-wracking at construction sites. The traditional inventory tracking process easily causes labour intensive, error prone, insufficient storage space, overordering, increased employment costs and other problems. [2]
For now, using inventory control software to manage material deliveries is becoming a more popular and effective way of managing logistics in the construction industry. Inventory control helps increase your profit, minimises storage costs or losses, improves customer satisfaction, improves order accuracy and balances multiple sales channels and locations. [3] A well-managed inventory not only helps maximise the profitability of a construction project but also ensures efficient practices for all parties.
Voyage Control is a cutting-edge 'Air Traffic Control' for inbound logistics management. Proactively tracking material inventory is one of the critical software features preventing avoidable delays and unnecessary costs stemming from misplaced or lost items. We aim to use our inventory management software to streamline timelines of deliveries and material information, including detailed units of measurement of every delivered material, the minimum and maximum inventory counts and bill of materials. In other words, Voyage Control helps every client nail the material delivery.
The processes of how inventory control software works:
Inventory management is categorised by five processes [4], including:
Planning

Procurement

Logistics

Handling

Waste Control Process
There are three steps for materials planning, which are: [5]
Quantifying

Ordering

Scheduling
These are all general steps for GCs and trade partners to work on. You may be curious about what the processes are when using inventory control software from someone like Voyage Control? Check out the flow chart below: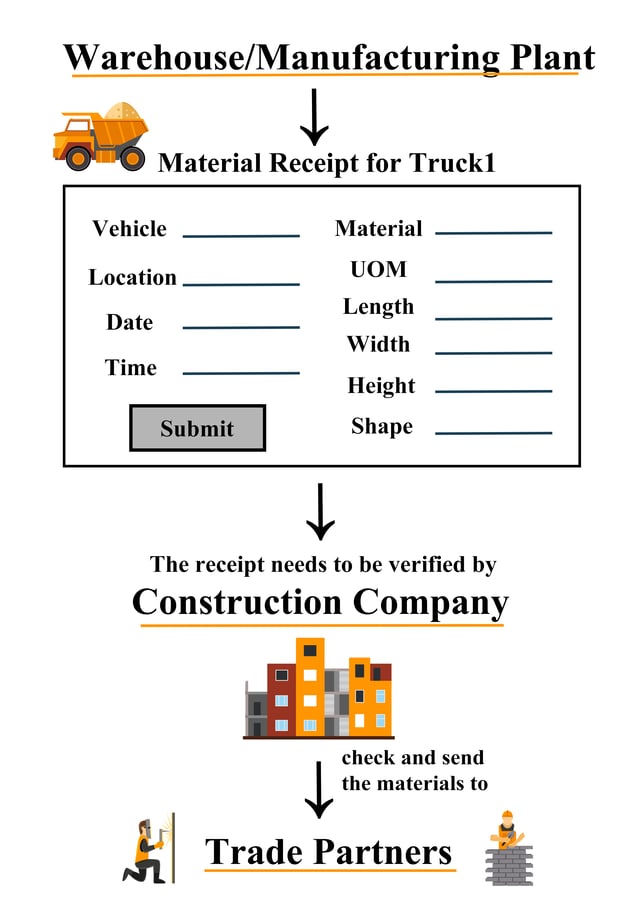 Two main features of Voyage Control's inventory management software:
1. Proactively audit material supplies
Voyage Control is developing a material audit feature to avoid accidents like "I've only received 100 out of 500 windows, what's going on with the rest of 400 windows?" for our clients. It is important to make sure every GC and trade partner is able to track and decide:
How many of the specific materials they are supposed to have?

How many of those have been delivered?

What's going on with the remaining materials?

Which delivery should have access to on site resources for unloading?
2. Establish detailed material and timeline information
Voyage Control provides a thorough understanding of what you will receive with each delivery, what was delivered and when you will receive the deliveries for ensuring visibility and accountability to construction companies and trade partners. The more our client can use our software to effectively manage inventories the more costs they can save.
At the current stage, we are not only taking care of tracking and updating information such as material amount, delivery timeline and facility arrangement on time to our client, but also considering more about the units, sizes, shapes, textures and other detailed material information. It is critical that we incorporate all the data into our software to inform our client as to what materials used needs to be ready to stock, with typical objects likely to be:
Length and width of a giant block of wood

Bags of cement

Boxes of tiles
Based on these two product advantages, GCs and trade partners can effectively plan the project, and define the priorities by accessing more specific data and information to support their decision making.
Conclusion
As you have seen, inventory control is one of the most important parts of the construction industry that you need to work on via scheduling material deliveries. Voyage Control contributes to ease of implementation, visibility, accountability and reporting on actionable data for every client to help achieve better efficiency in your inventory.
Written by: Yuan Wang / February 3, 2021