In the last blog, 'How Does ESG Bring Value To Your Business?', we looked into how a strong ESG performance can bring value to a business. In order to demonstrate strong performance, it is important for businesses to report clear metrics.
Now, in this third addition to the Voyage Control ESG series, we look at four of the most important reporting frameworks as we look at what they are, and why they are useful and necessary to a business' improvement.
As the Global Sustainable Investment Alliance (GSIA) states in their 2018 review, "Globally, sustainable investing assets in the five major markets stood at $30.7 Trillion at the start of 2018, a 34% increase from in two years. [...] Responsible investing now commands a sizable share of professionally managed assets in each region, ranging from 18% in Japan to 63% in Australia and New Zealand". With this consistent growth and interest in sustainable investing practices comes the importance of ensuring companies are reliably living up to their promises and remaining accountable for these practices. Throughout this third edition of our ESG series, we will dive into several charters that companies can engage in that will aid them in attaining certification in various ESG-related frameworks, along with which industries they best cater toward. The main charters that will be covered in this blog include: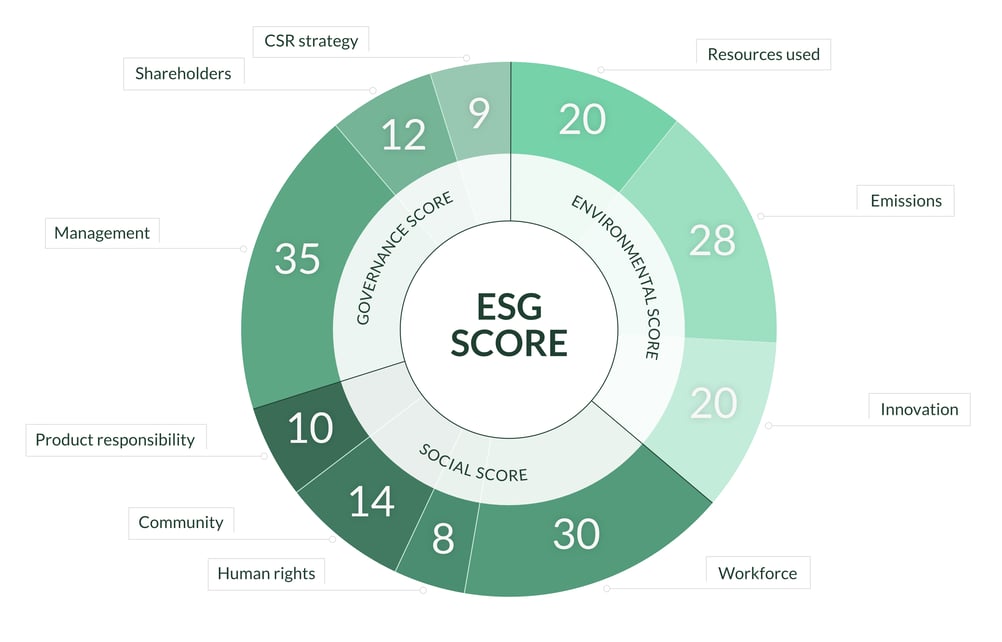 The United Nations Sustainable Development Goals (UNSDGs/ or the SDGs),

The Global Reporting Initiative (GRI),

The Sustainability Accounting Standards Board (SASB),

The Task Force on Climate-Related Financial Disclosures (TCFD)

The Greenhouse Gas Protocol (GHGP),
The United Nations Sustainable Development Goals - (UN)SDGs
This charter was adopted by UN member states in 2015 where they aligned their sights to achieve 17 set goals to create a better world for everyone - a brighter future for people, and the planet. Presently, the UNSDGs comprise 162 countries and territories across the world which also comprises 37 individual entities that represent a wide array of industries and sectors that all work together to achieve the 17 set goals with the common goal of the 2030 Agenda for Sustainable Development. These 17 goals include:

The Global Reporting Initiative - GRI:
Website: https://www.globalreporting.org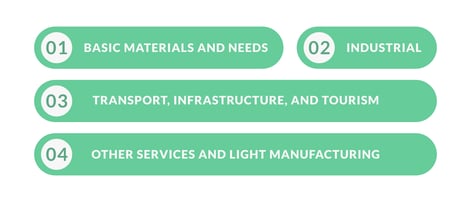 The GRI was originally founded in 1997 where it was the first and most popularly utilized reporting framework. The main objective of this charter was to provide companies with both existing and new quality accountability standard metrics in order for businesses to provide information on their responsible environmental practices. Over time, the GRI expanded its accountability metrics to include those of human rights, governance, and social well-being - thus resulting in the modern holistic ESG range they now cater to. The GRI develops "GRI Sector Standards ('Sector Standards') for 40 to 45 high-impact sectors" (GRI GSSB, 2020) which are split up into four groups that include:
The Sustainability Accounting Standards Board - SASB
The SASB was founded as a nonprofit organization in 2011 as a means to help companies and investors develop a common language in order to discuss the financial impacts of sustainability. As a result, the SASB has formulated ESG standards specifically tailored to 77 different industries with each holding a set of unique financial material topics and metrics to better analyze how ESG issues may impact financial performance.
The Task Force on Climate-Related Financial Disclosures - TCFD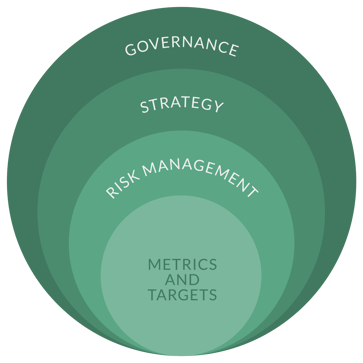 Website: https://www.fsb-tcfd.org
The TCFD released its first climate-related financial disclosure recommendation in 2017 where they aimed to help companies enhance the way they provide better information in order for companies and investors to make better-informed capital allocation decisions. The TCFD has developed four widely-adoptable recommendations on climate-related financial disclosures (pictured) that are applicable to organizations across many industries and sectors. The TCFD's recommendations are importantly applicable to "financial-sector organizations, including banks, insurance companies, asset managers, and asset owners" (TCFD, 2017).
The Greenhouse Gas Protocol - GHGP
The GHGP was jointly convened in 1998 by the World Business Council for Sustainable Development (WBCSD) and the World Resources Institute (WRI). The GHGP establishes comprehensive global standardized frameworks for the measurement of global greenhouse gas emissions from companies ranging from the private sector to the public. The GHGP remains the world's most widely used greenhouse gas accounting standard. The GHGP accommodates a wide range of industries and sectors with "92% of Fortune 500 companies [...] used GHG Protocol directly or indirectly" since 2016 (GHGP, n.d.).
As we move to a more standardized approach to ESG reporting, more frameworks and tools are being developed for organizations to successfully monitor and report on their ESG performance. It will be important to create consensus on reporting methods at the global level to ensure all businesses that are required to report through regulations are following a set process with suitable guidance. This standardized approach will allow investors to review and allow investors to review and judge organizations with ease thus enabling them to identify those organizations that create the most environmental, social, and economic value. If the point of ESG is to improve working conditions and the impact of business on the world as a society, and there are financial benefits deriving from following this model, then everyone should be driving their businesses to reach the goals our culture has determined to be of the utmost importance for our future.
Written by: Adrian Sakellaris / 9th June, 2022
Reference List: