Here at Voyage Control, we are fortunate to have numerous brilliant developers who work hard to create our product and help it constantly grow and evolve to meet our clients' needs and expectations better. One great member of our team is Product Manager, Scott Whiteside. Originally from Surrey, England, Scott grew up and studied at Loughborough University where he completed his 5-year Masters of Civil Engineering before relocating to London.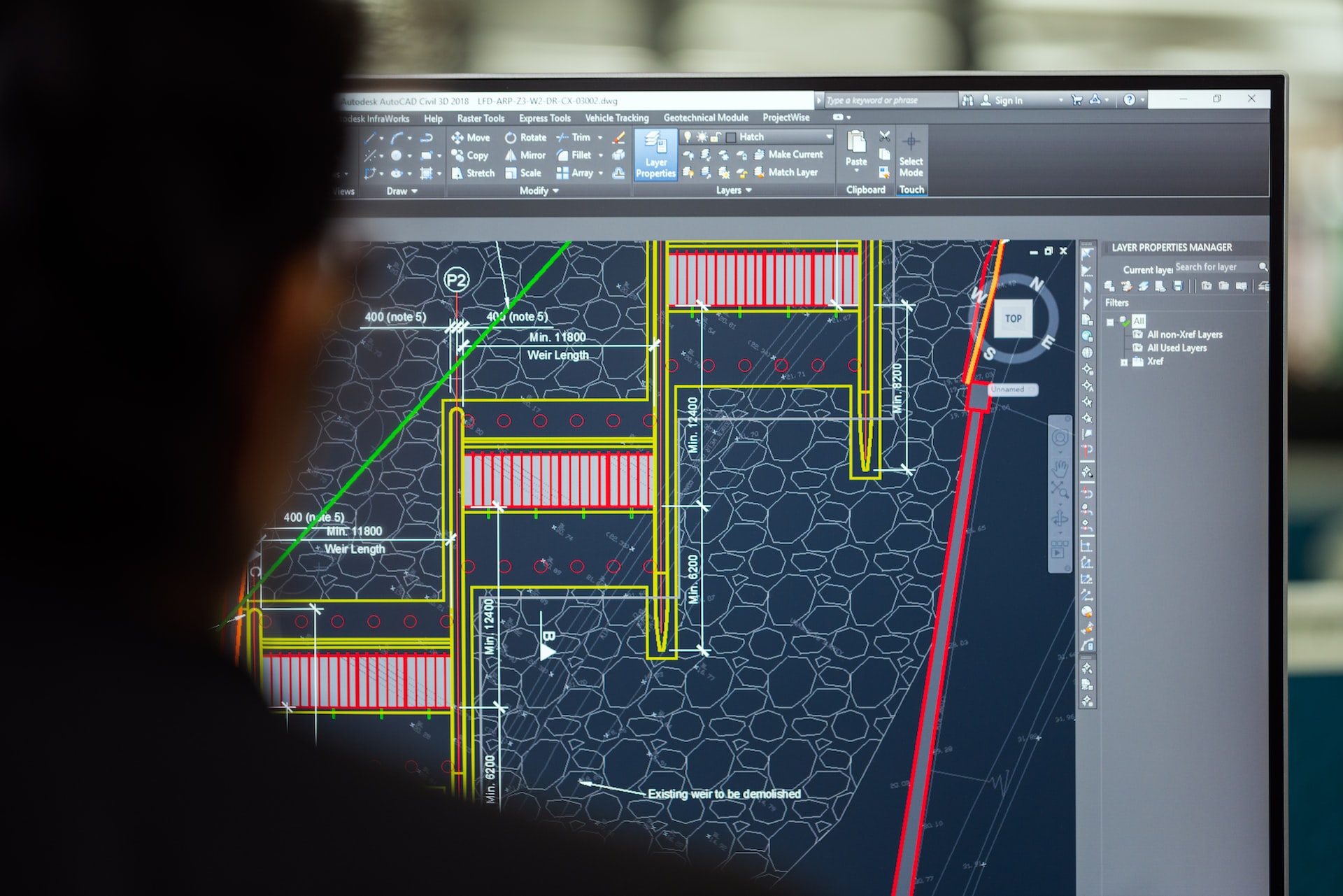 Before making his way into Product Management, Scott had created a career in civil engineering where he first broke into the industry with a work placement as an engineer at a Property Developer during the 'year in industry' portion of his degree. In this role, Scott worked on numerous projects where he got to design groundworks, pipe networks, drainage systems, landscaping, roads, and footpaths. Upon completing his Master's, Scott was accepted into Atkins' graduate scheme where he got to work on large-scale, "weird and wonderful" projects. Over the course of 5 years, Scott worked on similar projects to his placement year like housing developments, but he also got to design airports, sea defense infrastructure, roads, runways and environmental protections, as well as nuclear power stations where he was tasked to design the casings for the reactor units. Scott states that he was "lucky enough to fall into a department that was sort of a catch-all area", where there were opportunities to work on a wide breadth of projects that didn't fit into one of Atkins' specialized departments. "One of the strangest things I was asked to design was temporary fish habitat for the London City Airport dock, which would replace habitat that would be lost during the construction of the airport expansion.".
Throughout Scott's time working as a civil engineer, he noticed how slow adopting the industry was with new technologies - "I got frustrated with the pace of the industry and it lacked or was behind with adopting technology". He laments about how growing up, he has always been interested in technology and would always be excited to get his hands on all sorts of new tech that comes to market. He could see that tech was moving at a much faster pace than he could see in the engineering industry. He remembers when he was a Housing Developer in 2014, there were engineers that would still create their engineering drawings on paper with a pencil while the vast majority were using AutoCAD and other more current software systems. He explains that it wasn't the fact that some were still using pencil and paper, it was more the "mentality of 'everything is working fine, we don't have to do anything differently'. There was no real drive to explore anything new or anything new that would help us improve". This paired with the push for Scott to specialize in a specific field was what caused him to look to becoming a product manager.
Throughout Scott's time as a civil engineer, he was fortunate to have plenty of positive experiences - none more significant than when he was sent to Bangalore, India where he met and worked with several Bangalore-based colleagues. Throughout the three-month trip to Bangalore, Scott got hands-on experience with new civil engineering technology that he wasn't otherwise familiar with back in the UK which was being incubated in the area.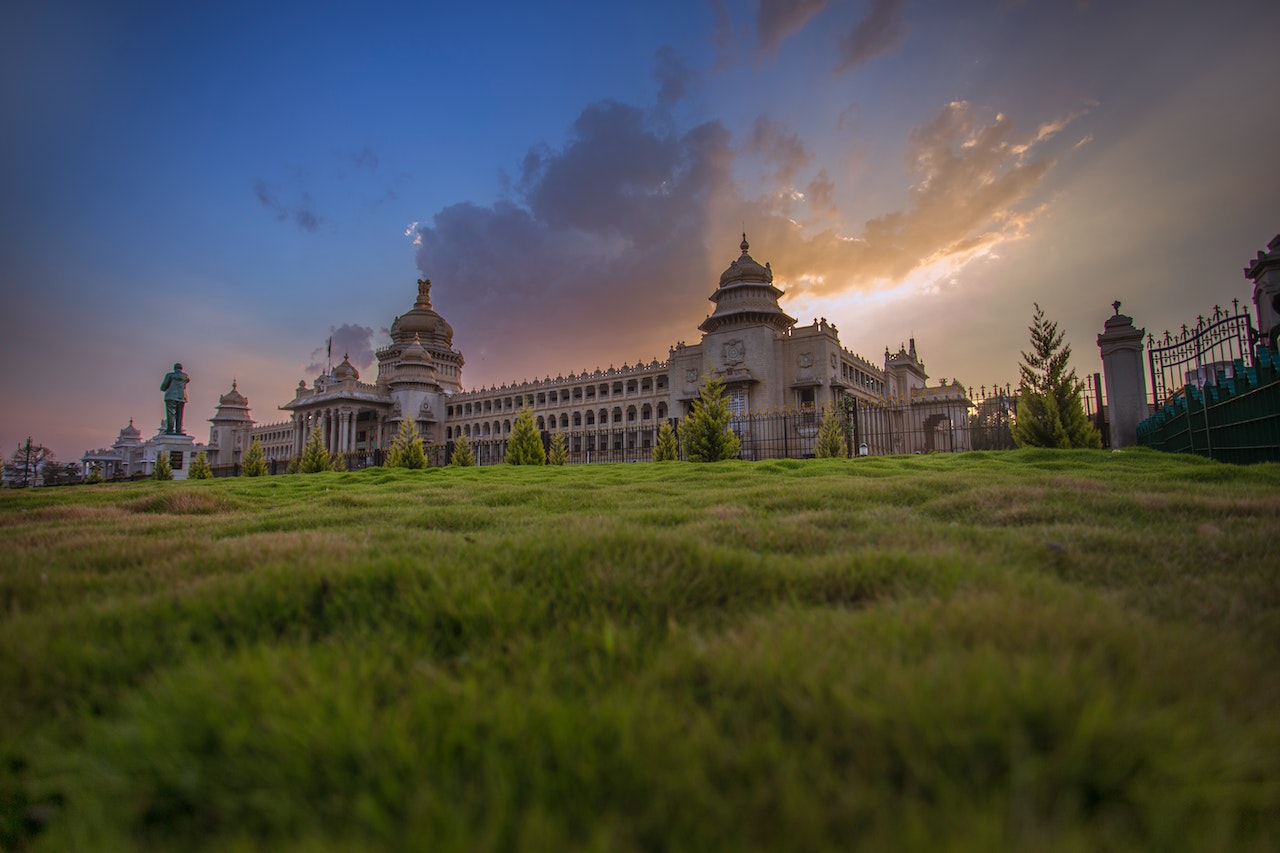 Much of this new technology that Scott's Indian counterparts were utilizing revolved around creating data-rich models of new projects that were rendered in 3D and could be viewed and manipulated in AR and VR, and improving efficiency by creating software robots with process automation that could complete tasks much faster and with much higher levels of accuracy than a human. Instances like this caused Scott to wonder why technological advancements in his organization in the UK were lagging behind their Indian counterparts. This trip played greatly into Scott's fascination with technology and improving processes through technological advancements and making them more widely available across industries.
Upon deciding to leave civil engineering, Scott took it upon himself to train in everything that would be useful for a product manager to have. This included enrolling in many coding courses for Python, HTML, and iOS development where "I built a very good game of naughts and crosses on an iPhone, and a weather app just to get my head around how these things worked". Scott also took the time to read many books and enrolled in an 8-week intensive course to learn more about the fundamentals and mindset shift for working in tech. This all paid off when he landed his product manager role here at Voyage Control.
Scott first commenced working at Voyage Control in February 2021 and over the last year and a half, Scott has been working as one of our product managers. He looks after end-to-end product development which means he's engaged with clients and users to understand their problems and pain points in order to develop new features and work with designers to make sure the new feature is functional and easy to use. He works with a 9 strong tech team to ensure the feature is built to be efficient and scalable (we want it to work just as well for 10 clients as it will for 10000), he works with the QA team to ensure the new feature meets the requirements and solves the user's problem without any bugs or unintended consequences on the rest of the platform. He also works with all the other parts of the business whenever needed. . Being the company's sole product manager at the time of joining, and Voyage Control being his first proper product manager role, there naturally was the feeling of being thrown into the deep end. His role is multifaceted, maintaining and creating new features are important, however, overseeing a team of developers, designers and QA Testers, and making sure we are all aligned with each other and the rest of the business is the most important part of Scott's role.
When asking Scott what the best features of Voyage Control that he's worked on were, he said there were two distinct things he's most proud of. The first of these was the stabilization of the platform and the removal of bugs. Scott joined the team in 2021, he decided his primary focus was to improve the processes and create reliability and stability for the whole Voyage Control platform. Scott saw ways in which he can positively change the way the system operated in order to minimize the number of bugs that were being reported. At the time Scott joined he states that there were about 20-25 new bugs per week, so over the past 12-16 months, "we've dealt with roughly 1200 individual bugs on the platform and improved the stability of the platform by a factor of 10".
With every company, there's always room for improvement, this also lies in the fact that the perfecting of process is ever more important when creating new features and products. An important part of feature development is listening to what current customers are saying as well as what the sales and accounts teams are hearing when people talk about what problems they are looking to Voyage Control to solve and why they did or did not choose to adopt our delivery management system.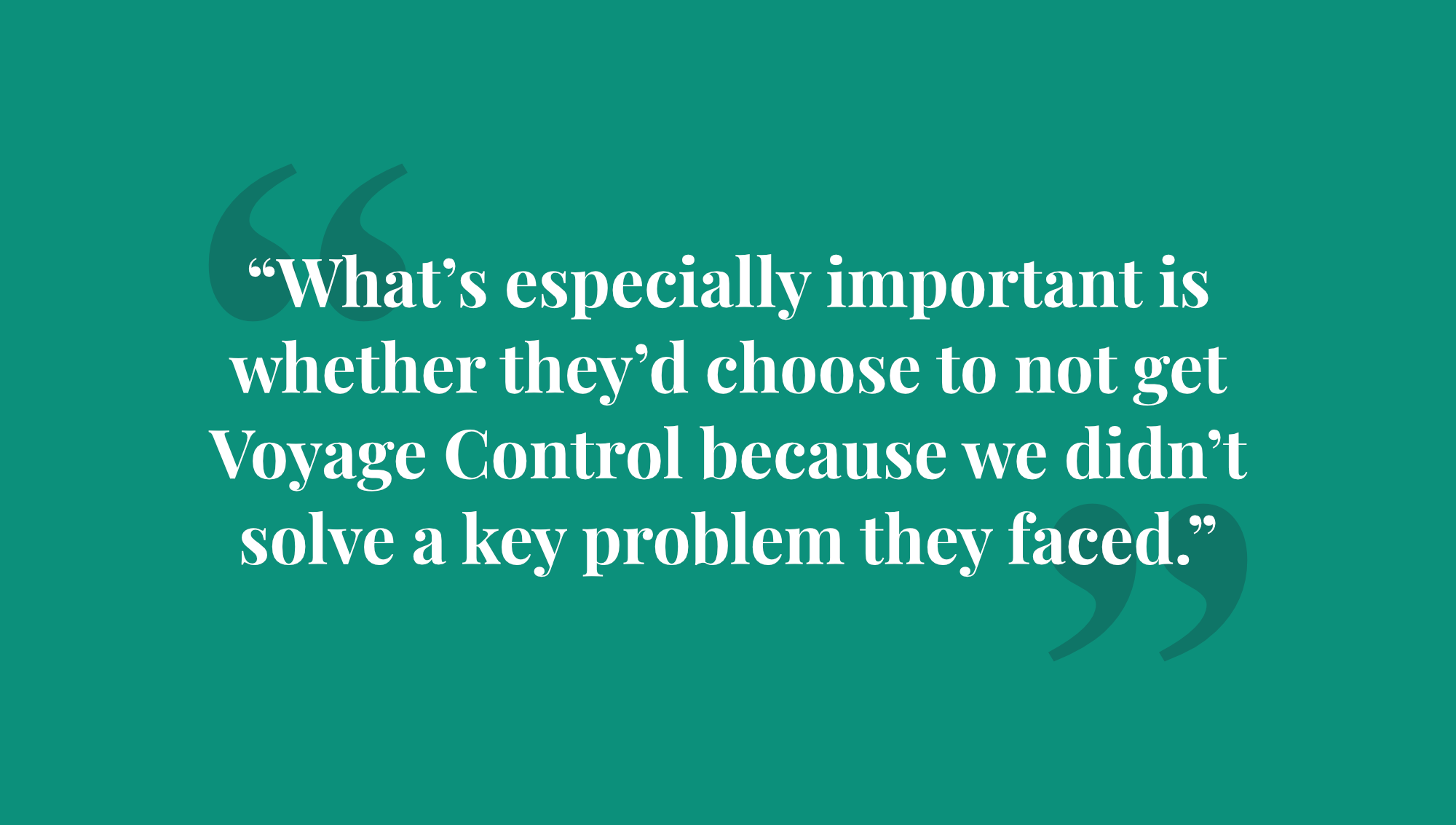 From this, by formulating or improving existing development processes, Scott is able to determine how much value we can unlock for our clients and the business by having a certain feature or supporting a particular integration. On top of that, analysing data around how the platform is being used, the industry's current and future landscape, and new government policy and legislation other important aspects into consideration deciding where to focus our development efforts.
The other important area that Scott has worked on was the FORS integration. With the FORS integration now complete, our clients who have requirements around environmental accreditation of their vehicles that visit their sites can verify the vehicle meets the required standard. Prior to integrating with FORS and its API, this had to be done manually and often issues would only be realised when the vehicle arrived on site. However, thanks to Scott and the development team, we are able to check all credentials against the FORS API system and flag clients and bookings that do not meet the bar.
When asking Scott what his dream job would be, his response was quintessential to his love of building things, may that be building physical products or technological products. Scott dreams of becoming an investor for start-ups, "I love watching start-ups being built and grown into massive unicorns", so he dreams of being able to play a part in helping these new and growing companies to reach their goals of market domination and reaching the inspiring 'unicorn' status. He also dreams of being able to create a start-up of his own, although, not wanting to be the next Jeff Bezos; Scott is determined to create or be one of the founding members of a company where he can build a start-up from the ground up and focus his energy on the product side of the business.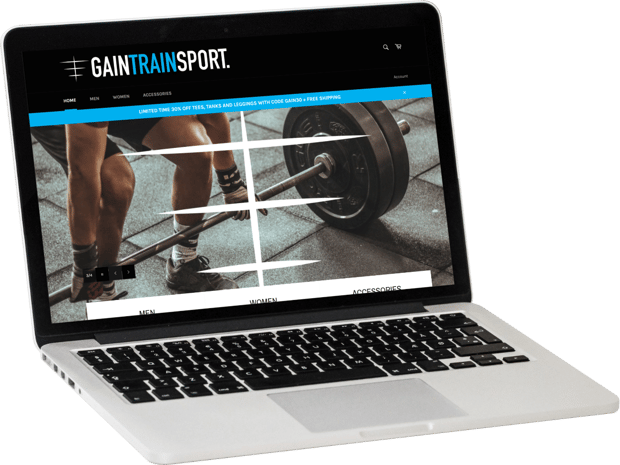 Over recent years, Scott tried his hand at creating his own brand as a means of testing out how to create a business from the ground up. With Scott's love for sport and fitness, he decided to create his own sportswear company: Gain Train Sport. Scott set himself the goal to create his own brand all by himself, this meant that he needed to organize every aspect of his business from the design, production, logistics, shipping, and more.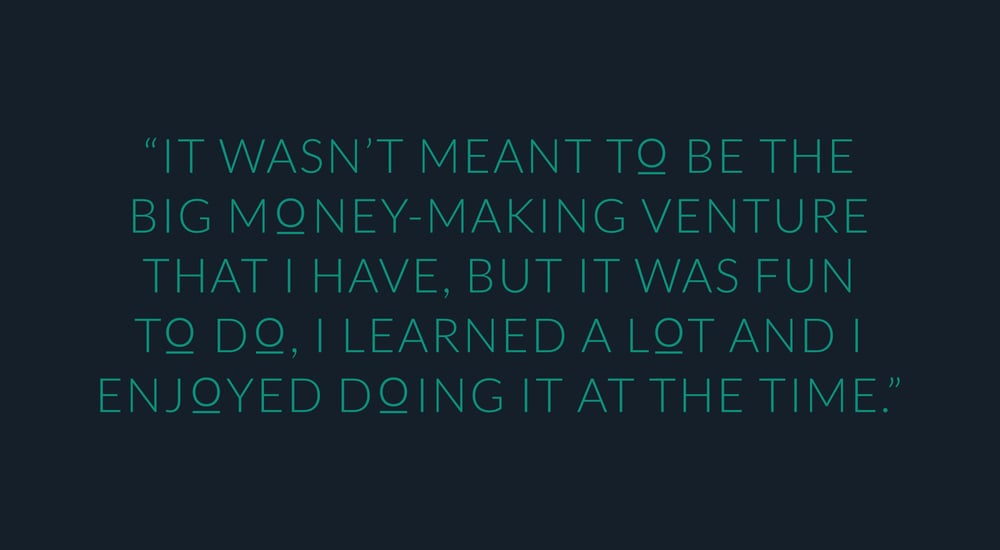 The most important thing to Scott is to be consistently doing things that he doesn't know how to do in order for him to learn how to successfully do them.
Scott's ambition to be a founder of his own company where he can work in product design links in with one of his role models, Jony Ive - former Chief Design Officer at Apple. Scott has always admired Jony Ive's attention to detail in the various products he would design and that every aspect of the design had a purpose for being there. The fact that somebody thought of every level of detail is what inspires Scott to pursue a career in product design and product management.
When Scott is asked about what advice he would give to those who are considering their move into product management, he recommends those to remember that the barrier to entry is quite high, especially when approaching from outside the tech sphere and to expect plenty of rejections before achieving one's first role. However, once you achieve your target role, you can learn from, engage with and become part of the product community very fast.
Another aspect that worked well for Scott was leveraging LinkedIn connections with people who already work in product management. Through Scott's dedication to becoming a product manager, he sought to create useful connections with professionals that can impart valuable advice for him to get into the industry. Many of the people he would converse with were eager to meet with Scott for coffee or over a phone call and talk to him about product management, help him refine his CV, or even provide him with new connections with other people that can further help him on his journey.
For Scott, rather than sitting alone and wondering 'how do I do this?' he encourages those seeking to change their role or even industry to get out in the world and start talking to those who have real-world experience in the position you're looking for. After all, "there are all sorts of people around willing to give you a small amount of their time if you have a good reason and interesting questions".
Scott Whiteside is an extremely smart man who, through his inspiring determination and focus has been able to successfully transition from a world of civil engineering to product management. He is a focused, intelligent, and naturally curious person that plays an important role in the Voyage Control team, for we are very grateful to have him. Keep an eye out for our next instalment of our Developers in Construction series where we learn more about Chinedu Okeke.